About Khas Industries
Khas Industries is a longstanding family-owned leather enterprise with roots dating back to 1947.We started the production of leather work gloves in 1969. Presently, we take pride in our seasoned and committed workforce, capable of manufacturing up to 150,000 pairs of leather work gloves monthly at our ISO 14001 and ISO 9001 certified facility.
Flexible Capacity
Investment in capital intensive resources enables rapid scalability such as increasing from 40,000 pairs to 150,000 pairs within 1 month.
Unmatched Excellence
Over 50 years of manufacturing experience enables skilled workforce to create unmatched production quality.
Outstanding Delivery
Through comprehensive planning we are able to meet customers rapidly evolving delivery timelines.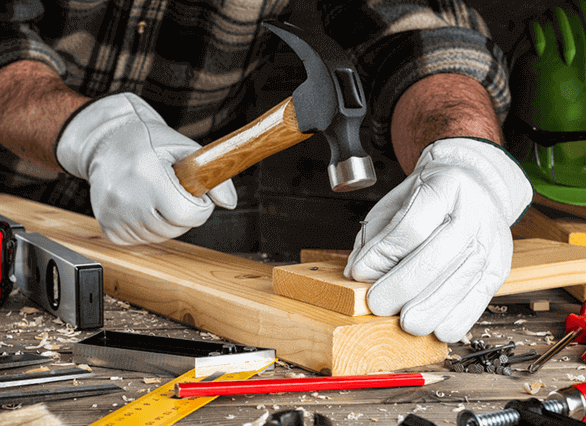 Cut and Impact Resistant Gloves
Made from premium goatskin leather, these gloves find their utility in various industries such as Oil and Gas, Construction, and Mining.
Leather Driver Gloves
Carefully crafted from different leather types, including Goat, Cow, and Buffalo skin, each variation serves various purposes such as Farming, Ranching, and Warehousing.
Assembly Gloves
Assembly gloves exhibit enhanced efficiency in industrial settings, where they find application in Warehousing, DIY tasks, Logistics, and Gardening.
We have 50+ years of experience in leather and gloves production.
Know all about Safety Tips, Measures and Products
3 TYPES OF WELDING GLOVES AND THEIR USES: Welding gloves are typically made of leather because it is durable, non-conductive and offer...
3 COMMON WELDING HAZARDS: 1. Electrical Shock: Arc Welding requires a live electric circuit to be completed which opens welders up to...
If you have ever wondered why protective leather gloves are so expensive, this is the article for you. I will break down the different ...